Personal Services




Business Brokers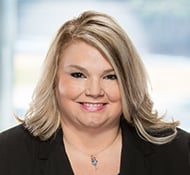 Laura Chapman
Senior Business Intermediary
Laura has a strong background of business ownership, having owned and sold three businesses of her own.
Area's of Expertise
Auto Service Companies

Personal Services Companies

Repair Service Companies

Pet Services
Talk With Laura Chapman Today!
Local Firm, Global Reach
Business / Personal Services Business Brokers
At Sunbelt, we have specialists who focuses exclusively on mergers and acquisitions (M&A) in the service industry. This sub specialization allows us to effectively meet the diverse needs of all our service industry clients. Just as important, it allows us to maximize the value clients receive from the sale of their businesses.
The U.S. economy has rapidly transitioned away from manufacturing to services. This transition is the hallmark of any "mature" economy. For the foreseeable future, the service sector will play an important role in U.S. economic growth.
This market transition, combined with a recovering economy, places industry owners in prime position to exit the market. Strategic buyers and investors will look to purchase businesses in the industry in order to capitalize on these growing trends. This will create an active market for willing buyers for service industry firms.
Our specialists at Sunbelt can tap into these positive trends, and get you the best price for the sale of your business. We look forward to the opportunity to support you with the transition of your business.
If you'd like to learn more about how Sunbelt can help you,
please contact us today.
Get In Touch With Sunbelt Atlanta Today!
Atlanta / Dekalb County, Georgia
Recently Closed

Transactions
Join Our Distribution List
Get early access to new opportunities by joining our distribution list.