Transportation
Business Brokers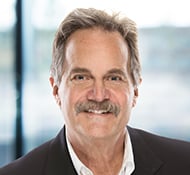 Mark Werbalowsky
Senior Partner
Mark Werbalowsky is an M&A Advisor with Sunbelt Business Brokers – Atlanta and has been a Business Intermediary in Atlanta, GA since 1998. In that time, Mark has facilitated more than 120 transactions, ranging from manufacturing and business services to distribution, restaurants and retail.
Area's of Expertise
Transportation & Logistics
Consumer Goods & Retail
Talk With Mark Werbalowsky Today!
Local Firm, Global Reach
TRANSPORTATION BUSINESS BROKERS - TRANSPORTATION & LOGISTICS SEGMENT
Sunbelt Atlanta's Transportation Business Brokers specialize in guiding businesses within the diverse world of transportation and logistics. This includes the trucking, aerospace, marine, rail, freight brokerage, and moving & distribution industries. Our expert transportation business brokers leverage deep domain expertise to ensure that transportation business owners receive the highest possible value when deciding to sell.
The Transportation & Logistics industry is a complex and continually growing sector that fuels growth in the US economy. Its fragmented nature drives significant mergers and acquisitions (M&A) activity, resulting in a dynamic and ever-changing marketplace.
Today, the unique combination of pent-up demand in the private equity and corporate acquisition market, low interest rates, and low fuel costs creates a prime opportunity for transportation business owners looking to sell. With more interested buyers than there are healthy, attractive companies for sale, now may be the ideal time to explore your options.
Why Choose Sunbelt's Transportation Business Brokers?
Our transportation business brokers understand the unique intricacies of the industry, from regulatory compliance to market trends. We are here to support you every step of the way, ensuring a smooth transition and maximum value for your business.
Ready to Take the Next Step?
If you'd like to learn more about how Sunbelt's Transportation Business Brokers can guide you through the selling process, please contact us today. Our experts are ready to support you with the transition of your transportation business, ensuring a successful sale and a bright future.
Get In Touch With Sunbelt Atlanta Today!
Transportation Industries We Serve
Freight Forwarding

Limo Business

Trucking Companies

Medical Transportation Businesses
LTL Trucking

Trailer Manufacturing and Distribution

Overnight Delivery

Airport Services
Marine Services

Junk Hauling

Waste Management
Towing

Logistics

Distribution & Warehousing

Courier and Delivery
If you've ever considered selling your transportation/logistics business there's a high probability you have several questions regarding how to go about selling your business. You may be asking yourself, "is now a good time to sell?"
There are several factors you should consider before selling your transportation business. The main one is to know you don't have to go through the process alone. In fact, we help transportations business owners all the time get their businesses sold for the most value in the shortest amount of time.
To get started with you no obligation free business valuation click the button to get started with the process of uncovering how much your business is worth and how we can help you get top dollar for the sale of your transportation business.
Transportation Businesses For Sale
Recently Closed Transactions
Join Our Distribution List
Get early access to new opportunities by joining our distribution list.