Hospitality
Business Brokers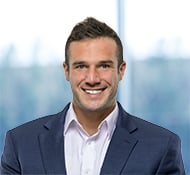 Alex Levinson
Senior Intermediary
Alex was born and raised in the Atlanta Metro area, and his family has been a part of the local business and brokerage community for more than 20 years.
Area's of Expertise
Local Firm, Global Reach
Hospitality Business Brokers
Sunbelt's Hospitality Industry Division concentrates on businesses within the hospitality, food, and beverage sectors. From restaurants and hotels to catering and event planning, our specialized team understands the unique intricacies of the industry.
A Vibrant and Rising Sector:
The hospitality, food, and beverage industry is continually growing, showing robust future projections. As the overall trend remains generally positive, industry mergers and acquisitions are keeping pace. This vibrant market makes it an opportune time to sell. If you're considering an exit strategy, selling at peak value could be your golden opportunity.
Our Services: Tailored Support for Your Sale
The Sunbelt Industry Experts work closely with business owners, preparing them for a successful sale and advising on ways to increase company value to potential buyers. We provide hands-on guidance through every step of the selling process, ensuring a seamless transition.
Ready to Explore Your Options?
If you've been contemplating selling your business, or if you're simply interested in learning more about our selling process, we invite you to contact our Hospitality Industry experts. With our experience, dedication, and personalized approach, we're here to make your selling experience a success.
Get In Touch With Sunbelt Atlanta Today!
Recently Closed Transactions
Join Our Distribution List
Get early access to new opportunities by joining our distribution list.