So, you've agreed to commit to the undertaking of purchasing a business, but you still need to make it official – you need to sign the purchase. It is a legal agreement that makes clear all the details of the sale.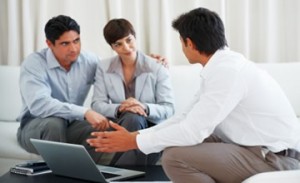 The purchase agreement usually includes:
Terms and conditions of the sale
Purchase price and method of payment
Representations and warranties of the buyer and the seller
All the details of the business to be purchased, for instance, a list of inventory, assets, contracts, as well as equipment.
Actions the seller has agreed to take prior to the sale (like paying off existing loans or securing the resignation of employees who will not be working for the new owner)
A list of all existing creditors who are to be paid off with the proceeds of the purchase
An agreement to clear up any disputes that might have came about from the sale, in a specific court of law or with a specific arbitration company
Additional relevant documents known as exhibits and amendments
The amount of commission that is owed to a business broker, and the person responsible for paying that broker's commission.
The exhibits might include the following items:
The bill of sale
financial statements
leases
tax returns
accounts receivable and payable
bylaws and minutes
Property deeds
An agreement that the seller will act as a consultant to the company, stay with the company as an employee, or agree not to compete with the business or operate in a particular territory for a
certain period of time
An escrow agreement showing the responsibilities of the escrow agent, if the purchase money is being held in escrow for a specific time period.
A promissory note, if the buyer is paying the purchase price in more than one installment or paying the entire purchase price at a later date