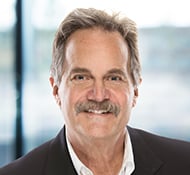 Mark Werbalowsky
Senior Partner
Mark Werbalowsky is an M&A Advisor with Sunbelt Business Brokers – Atlanta and has been a Business Intermediary in Atlanta, GA since 1998. In that time, Mark has facilitated more than 120 transactions, ranging from manufacturing and business services to distribution, restaurants and retail.
Area's of Expertise
Transportation & Logistics
Consumer Goods & Retail
Talk With Mark Webalowsky Today!
Local Firm, Global Reach
Retail Business Brokers
Sunbelt's Retail Business Brokers specialize in working with diverse firms in retail, wholesale, and manufacturing. Leveraging many years of training and experience, our retail business brokers ensure the maximum transaction value for all parties involved.
The retail and consumer (R&C) sector has seen significant mergers and acquisitions activity over the past few years, driven by factors like low-interest rates, falling commodity prices, and changing consumer spending habits. This dynamic environment continues to shape the industry today.
As the industry evolves, smaller R&C firms must maintain a competitive edge through strategic consolidation. This trend is creating an active market for both buyers and sellers, making now an attractive time to engage with retail business brokers if you're considering exiting the market.
Sunbelt's team of expert retail business brokers welcomes the opportunity to assist you with the transition of your retail business. Whether you're considering a sale or a merger, our experience and insights are here to guide you every step of the way.
Ready to Explore Your Options?
Our retail business brokers are prepared to provide the support and guidance you need to navigate the complex retail market. If you'd like to learn more about how Sunbelt's retail business brokers can help you achieve your business goals, please contact us today.
Get In Touch With Sunbelt Atlanta Today!
Recently Closed Transactions
Join Our Distribution List
Get early access to new opportunities by joining our distribution list.