A vast majority of business deals ought to be done with a business broker. However, if you have a deal where there might not be enough money in the sale to pay off liabilities, or even cover the fees for the broker for that matter, here is a brief over view of how you might want to approach this situation.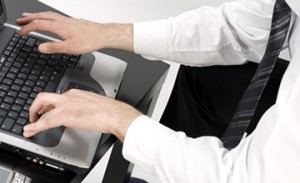 Preparation Is Key!
Collect all of your financials, leases, tax returns, and all other relevant documents to your business. Although it might be tempting to get your company out on the market as soon as possible, as to not miss the perfect opportunity, this would be a mistake if your files aren't all completely in order. A professional broker would never put your company out there until they have all of your documents together, so you shouldn't do that either. What would you want to see from a seller if you were purchasing their company?
show the buyer…
Three to five years of financials are commonly presented to buyers, which includes profit and loss statements, as well as balance sheets. The in-depth documents such as bank statements can usually wait for the due diligence period, after a deal is agreed to, but before it is officially finalized. Nevertheless, it doesn't hurt to have these prepared, as well.
It May Seem Obvious, But Use the Internet!
It's the 21st century, and chances are, nobody that is young enough to not yet be retired is looking in the newspaper for a business to buy – they're on the web. Use sites like bizquest.com, bizbuysell.com, and businessesforsale.com to proclaim that your company is looking for potential buyers.
Marketing
It's usually the case that businesses that do about $3 to $5 million in sales can greatly benefit from various types of marketing campaigns like direct mail, email blasts, telemarketing and focused calling. These strategies will attract more buyers and raises that can attract more buyers, and thus a higher price.
Once You Encounter A Potential Buyer…
Keep The Process Moving
Set up meetings, negotiate, and keep trying to move them towards an offer (This is where a broker comes into play. The broker allows a business owner to continue to run their business during the few months it takes to close a deal. ) You do not have to disclose everything before an offer and acceptance. Tell the buyer they will have time for due-diligence, and if anything is amiss, they have time to back out.
The Contract
You can find business sales contracts, non-compete agreements, etc. all online, but you really need an attorney to at least make sure you don't get caught in any traps. Some attorneys see business acquisitions as pay day, so if the transaction is tight on money you really need to keep your eyes open, in that regard. Remember, your attorney works for you, and you make the decisions!
The Transaction
Use an escrow company for the transaction, but don't stop working on the deal even after it is in escrow. Keep it moving. It is far too common for non-brokered deals to languish in escrow. What's more common is that they just fall apart.