Are you thinking about
selling your business
? With a new year around the corner, now is a good time to hire a business broker to help leave your business in good hands. At Sunbelt Atlanta, we have been helping business people nationwide buy and sell their businesses since 1979. We can offer you services that will help you sell your business with confidence.
Putting your business on the market involves risk and knowledge, which is why hiring a sales broker is a wise investment. Our brokers, all professionals in business brokerage and real estate license holders, are your intermediary resource to get the ins and outs of business selling. They are available to you for each step of the process, offering advice and scheduling meetings to keep you in the loop about the progress of your sale.
Once you have teamed up with our business broker, you will then fill out your Representation Agreement form. When you have completed the document and given it to your broker, they will be provided with the following information:
Assets – What are you keeping or throwing away? Once you have turned over your business, you must specify what the new business owners have at their disposal.
Monetary statements – Please provide your business broker with the past three years' worth of profit and loss reports, tax returns, and balance sheets, to keep an up-to-date financial profile.
Important documents – Licensure, patents, employee benefits, environmental reports, and anything else unique and significant to your business should be included in the Representation Agreement form
Regular updates – Should anything about your business change after you have filled out your Representation Agreement form, be sure to inform your business broker to make the necessary updates.
During this period of representation, we at Sunbelt Atlanta will publish and distribute generic information about your business, while maintaining confidentiality, as well as compose a narrative to draw potential buyers. For every buyer who expresses interest in your business, we will perform a comprehensive evaluation to guarantee they are qualified and competent. Every new development will be passed along to you, the seller.
<h2>The Business Sales Process</h2>
Once you and the business broker have collaborated to accept an offer from a potential buyer, a process of due diligence takes place. This allows the buyer to feel confident and fully aware in pursuing your business for ownership. Your business broker will ensure that the buying process is swift and efficient. When arrangements with the closing attorney have been made, which will procure the official closing documents, your business broker will arrange a time for you and the buyer to do a final inventory check. This closes the business selling process.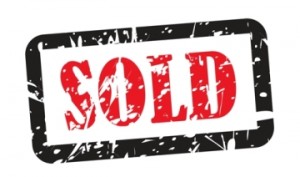 With a business broker form Sunbelt Atlanta, you can guarantee that selling your business will be straightforward and stress-free. We will keep you aware and informed about every step of the process, leaving you feeling satisfied and confident that your business has been turned over safely. Contact us today, and see how our business brokers can help you.