Healthcare Business
Brokers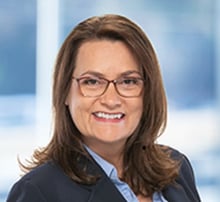 Doreen Morgan
Owner and Managing Director
Doreen owns Sunbelt Atlanta and is one of the leading M&A Advisors in the United States with over 200 transactions since 2005.
Area's of Expertise
Healthcare
Franchise & Specialty Distribution
Talk With Doreen Morgan Today!
Sunbelt Healthcare Business Brokers
Healthcare business owners face distinct challenges when selling their business or practice, which makes partnering with experienced healthcare business brokers crucial. Unlike many other industries, healthcare operates under complex local, state, and federal regulations that require specialized expertise to navigate.
Potential buyers often have unique questions about healthcare companies that don't arise in other fields. The last thing you want is to create confusion or uncertainty in the process of selling your healthcare business, as these factors can lead to buyer hesitation.
Attempting to sell your healthcare business without professional guidance is a risky strategy. While all business owners can benefit from the insights of a business broker, healthcare business owners, in particular, require the industry-specific expertise that only specialized healthcare business brokers can provide.
At Sunbelt, we have assembled a team of dedicated healthcare business brokers who deeply understand the healthcare sector. With our extensive knowledge and strategic approach, we know how to present your healthcare business to the market, addressing the unique concerns of buyers, and ensuring that your company is sold for top dollar. Contact Sunbelt's healthcare business brokers today to discover how we can support your successful business transition.
Get In Touch With Sunbelt Atlanta Today!
Medical Specialties We Serve
Pharmacies

Medical equipment sales and distributors

Medical supply companies

Home healthcare agencies

Respiratory services

Hospice providers
Spa and salon services

Diabetic care

Drug treatment and rehabilitation centers

Mental health facilities

Psychotherapy providers

Medical transcription companies

Healthcare consulting firms
Hearing aid providers

Physical therapists

Traditional medical practices

Pharmaceutical companies

Medical testing companies

Medical billing companies

Coronavirus-related companies
Nutritionists and dieticians

Autism clinics

Health insurance agencies

Healthcare technology companies

Radiology and MRI centers

Medical labs
Healthcare Businesses For Sale
Recently Closed Transactions
Join Our Distribution List
Get early access to new opportunities by joining our distribution list.