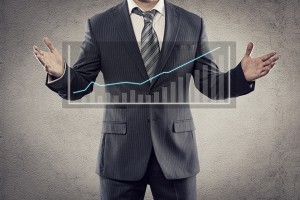 When you're looking to sell a business you face many different challenges. A business you've spent years building up is one you're not going to want to sell cheaply or below market value.
What follows is a brief overview of how to get the maximum value for your ecommerce business.
How To Define Value
Your business's value is dependent on several different factors. First and foremost don't undercut what your business is truly worth. Ecommerce is growing yearly and remains a highly valuable sector of the market. Despite being digital, ecommerce businesses are very valuable assets. Now to figure out what your business is worth take the following into account: sales, profits after expenses, growth, sustainability of growth, your market segment, position in the market, amount of hands on management needed, and existing management systems in place. An ecommerce business can sell from thousands to millions of dollars depending on the value it currently holds and generates.
Other Factors That Increase Value
The following factors also increase the value of your business. Stability, predictable growth, a well established supply chain, established history of web traffic, repeat sales and business, a well established brand with no problems concerning copyright, a clean legal history, and established business systems in place to run daily concerns of the business itself. Basically all these factors point to continued success. If a buyer sees your business as being a good ROI with steady income, well managed, and no pressing legal issues you can ask good value for such a business.
The Sales Process
There is no perfect sales process. Even after gathering all the important information, placing your business for sale, working with professional brokers, and listing to offers there are still other factors to keep in mind to assure you get the best value.
Patience: when looking to get the most for your business you have to compare different offers. Allowing time for offers to come in to make the most informed decision increases what you can earn.
Think Of How You Are Getting Paid: some purchase terms are better depending on your situation. For example, it may be worthwhile to sell your business for a little less than its total value for a full up front payment verses agreeing to a higher sale price but having to receive it in installments. However, if you can wait, installments usually mean a higher overall selling price.
Timing Matters: the best time to sell is during a growth phase as this shows value and increases your sale price.
Start At The Top: your initial asking price should be on the higher side and a bit more then what you're really wanting to receive. This allows you to negotiate with potential buyers. Using this method allows everyone to feel like they've gotten a good deal. You get the value you wanted and the buyer feels they got a deal on the purchase.
Keep Detailed Records: by having a good record keeping system in place you assure the values you're basing your sale price on are exact. This also assures you get the most for your business.
When you're selling your ecommerce business you want to work with experts. Sunbelt Atlanta has been helping people just like you get the most for their businesses and assets for many years. Founded in 1978, Sunbelt Atlanta has decades of experience needed to get the most for your ecommerce business. Working closely with interested buyers, you can rest assured you'll get top dollar for your business. Contact Sunbelt Atlanta today if you're looking to sell your ecommerce business for the best deal.