Green Landscaping
Homeowners love a fresh green lawn, but the environmentally conscious are becoming aware of how much of a toll their lawn care practices can take. A grass lawn requires a substantial amount of water, harsh chemicals, and gas-powered mowers for routine maintenance.
Opening a business that specializes in green landscaping is an opportunity to provide several services to those who are looking to convert their property. You can work with clients from the planning phase all the way through the execution, starting with providing an assessment of the property and maintenance practices. This phase can include services such as soil testing, measurements, and making a rough draft of a plan for a new layout. You can then see the client through the purchasing of new plants and materials, and final installation. It is an opportunity for great profit and also a business that is good for the environment.
Green Cleaning Services
Green cleaning has become increasingly important to people who are aware that the chemicals they have been cleaning with for years could actually be harmful to their own well being, as well as to their family and pets. Providing cleaning services that use environment friendly products puts clients at ease knowing that there isn't a residue of harsh chemicals left behind in their homes.
The goal in providing green cleaning is to use non-toxic products that still leave a home or office feeling fresh and cleansed. You will need to be extremely transparent with your product line and the ingredients included; offering cleaning supplies that are safe for sensitive skin and that do not emit any type of harsh or irritating fumes. Families with children or pets would be especially interested in what your business has to offer, as they are concerned about those members of the family that are more carefree about their interactions with different surfaces (such as floors and tabletops) and are not considering the dangers of chemicals left behind by traditional cleaning products.
Green Transportation
Green transportation is a great business to get involved in because of the countless options you have for your business model. In the Atlanta area, we have commuters that drive significant distances, but there are also those who could have the potential to use a different transportation method. Whether you want to start a business with hybrid vehicles, or want to get people out of cars completely and promote the use of alternative solutions, there are several directions in which you can take your business.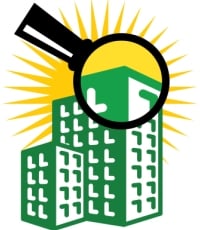 Starting a green cab company is a great way to provide an environmentally friendly vehicular option for people who need a car for their desired distance, but want to make less of an environmental impact. Another option involving vehicles would be starting a car-sharing program that prevents single occupancy vehicles. Opening a business that buys and sells refurbished bikes is another wonderful option that utilizes recycling and gets people out of their vehicles.
With these options in mind, know that stepping into the world of green business is stepping into a market that is growing. With the right guidance, vision, and attitude, it could transpire into a profitable business that is beneficial for our environment.